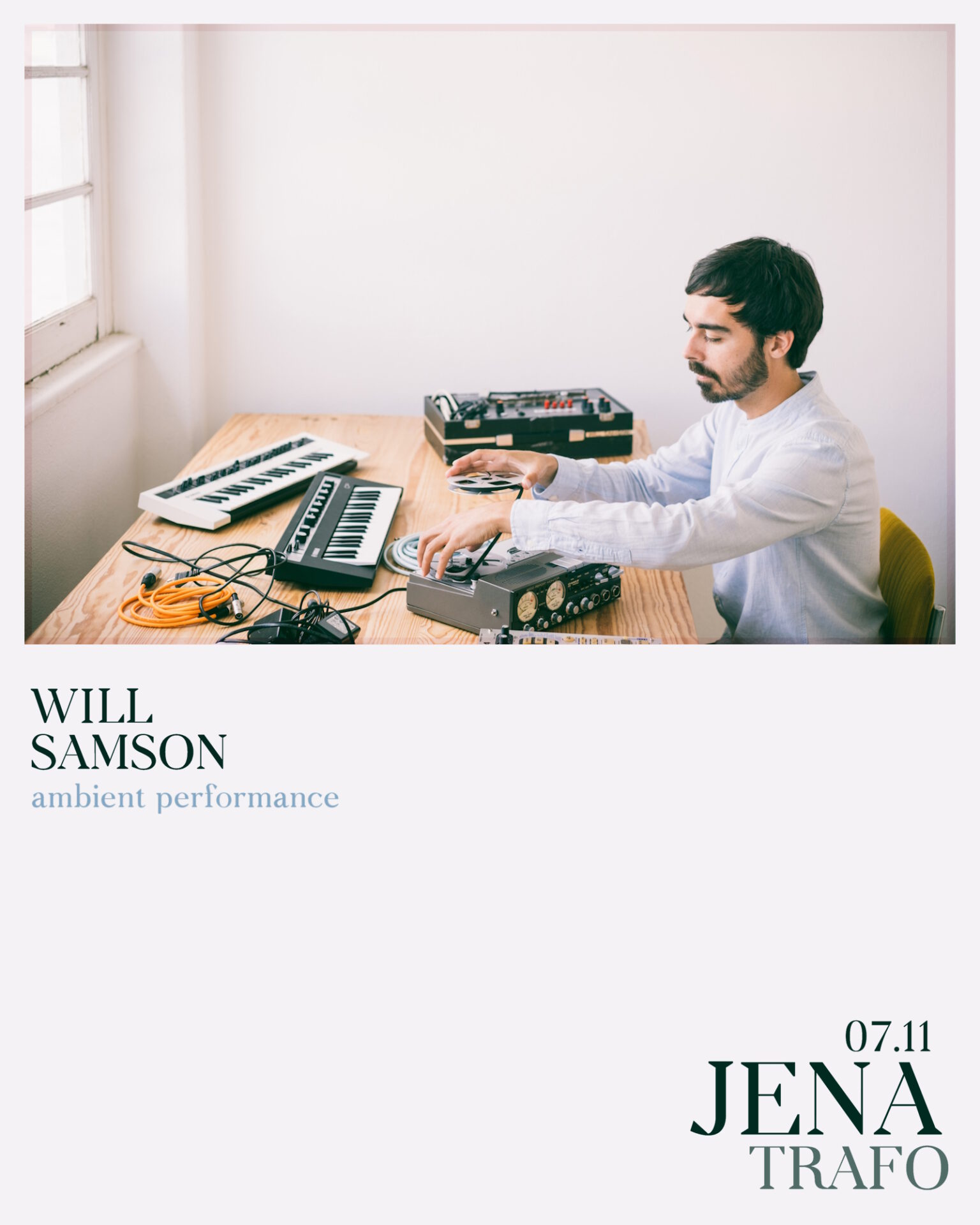 Beginn: 20:00
Einlaß: 19:00
Will Samson is a British-born musician exploring the middle ground between ambient, electronic, experimental & acoustic music – using a variety of recording techniques, which often focus heavily on the use of old tape machines & analogue equipment.
In his over 10 years of releasing records, the music of Will Samson has always been underpinned with ambient characteristics and qualities. Though often led by his tender voice, Samson's work is deeply textural, always offering as much space for instrumental excursions as the lyrical narratives he layers above them. Until now, Will has considered his solely-ambient work more as side-projects, contemplative digressions from his more defined musical path. Having previously released an EP via 12k back in 2016, Samson returns to Taylor Deupree's experimental label to fully embrace the genre with the release of Harp Swells – his first full-length ambient album.
Eine Veranstaltung im Rahmen der Reihe "Musikalische Experimentierfelder", gefördert vom Musikfonds e.V. mit Projektmitteln der Beauftragten der Bundesregierung für Kultur und Medien.
An event as part of "Musikalische Experimentierfelder", funded by Musikfonds e.V. by means of the Federal Government Commissioner for Culture and the Media.