Abgesagt/Cancelled – Negativland
VVK 16,-

/

AK 19,-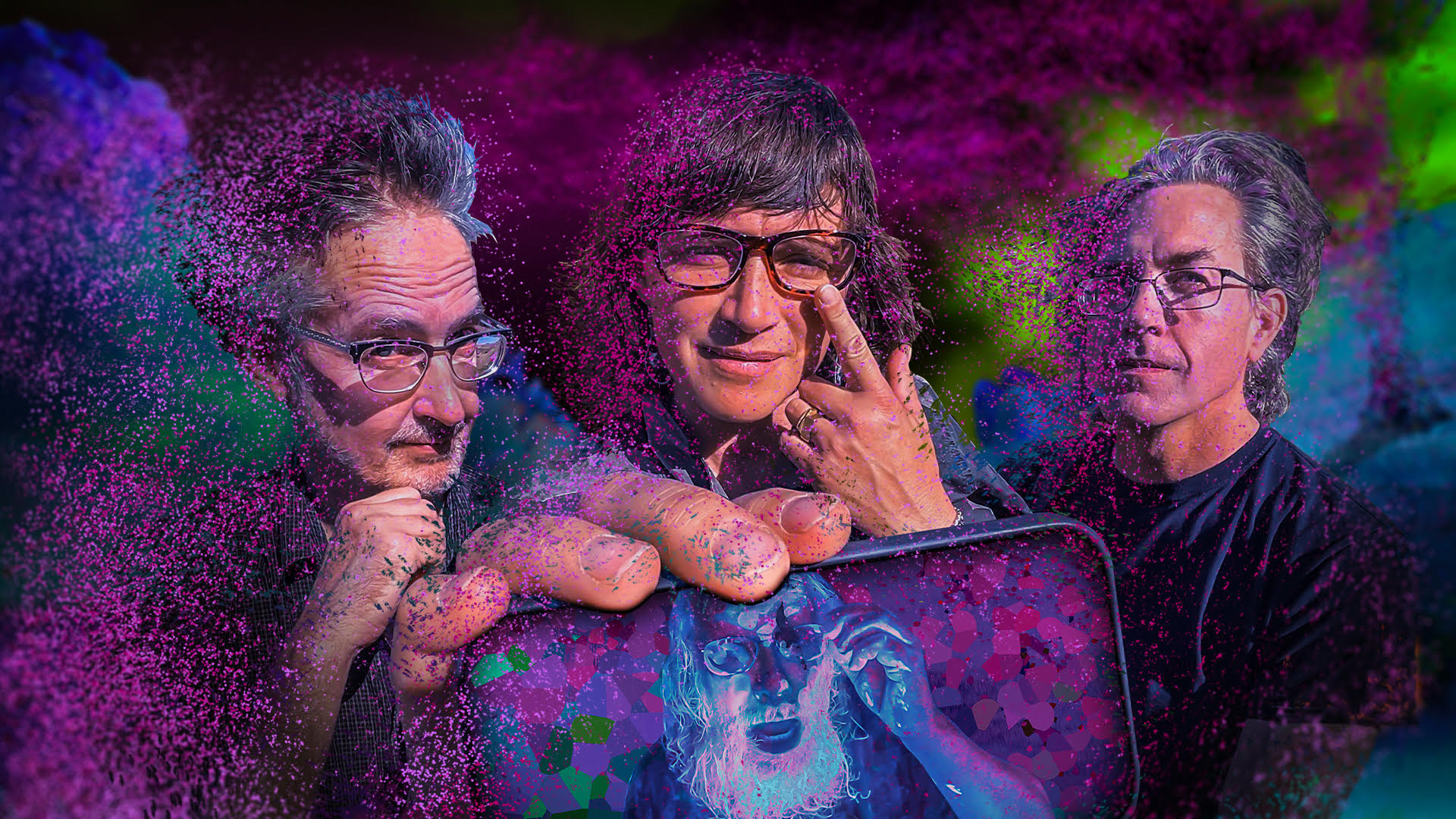 Beginn: 20:00
Einlaß: 19:00
– Abgesagt!/Cancelled! –
Das Konzert ist aus gleichermaßen gesundheitlichen wie familiären Gründen abgesagt!/The concert is cancelled due to family and health issues!
Wir sind auf der Suche nach einem Nachholtermin Anfang 2024./We are looking for a new date in the beginning of 2024.
'It's normal for some things to come to your attention'
Legendary American sound collage group Negativland and visual artist Sue-C collaborate to bring you an audio-visual performance about our minds, the world we live in, and the evolving forms of media and technology that orchestrate our perceptions: IT'S NORMAL FOR SOME THINGS TO COME TO YOUR ATTENTION. Negativland performs with video designed and produced by Sue-C.
Since 1980, the multimedia collective known as Negativland have been creating records, CDs, video, fine art, books, radio and live performance using appropriated sounds, images, objects, and text. Mixing original materials and original music with things taken from corporately owned mass culture and the world around them, Negativland re-arrange these found bits and pieces to make them say and suggest things that they never intended to. In doing this kind of cultural archaeology and "culture jamming" (a term they coined way back in 1984), Negativland have been sued twice for copyright infringement.
Their art and media interventions pose both serious and silly questions about the nature of sound, media, technology, control, ownership, propaganda, power, and perception in the United States of America. Their work is now referenced and taught in many college courses in the US, has been written about and cited in over 150 books and legal journals, and they sometimes lecture about their work here and in Europe.
Sue Slagle, who goes by the stage name SUE-C, is a video and light artist working at the intersection of creative coding and live performance. For the past 18 years, she has created handmade videos and live media performances, traveling extensively in Europe and the US. Her works challenge the norms of photography, video, and technology by blending them all into an organic and improvisational live performance setting. Employing a variety of digital tools to create an experimental animation "instrument," she synthesizes cinema from photographs, drawings, watercolors, handmade papers, fabrics and miniature lighting effects.
Eine Veranstaltung im Rahmen der Reihe "Musikalische Experimentierfelder", gefördert vom Musikfonds e.V. mit Projektmitteln der Beauftragten der Bundesregierung für Kultur und Medien.
An event as part of "Musikalische Experimentierfelder", funded by Musikfonds e.V. by means of the Federal Government Commissioner for Culture and the Media.