BUKE AND GASE
Ein Multitask-Erlebnis aus Eigenbauten, Effektpedalen und Pekussionsautomatismen.
Ticket

›
VVK 12 €

/

AK 15 €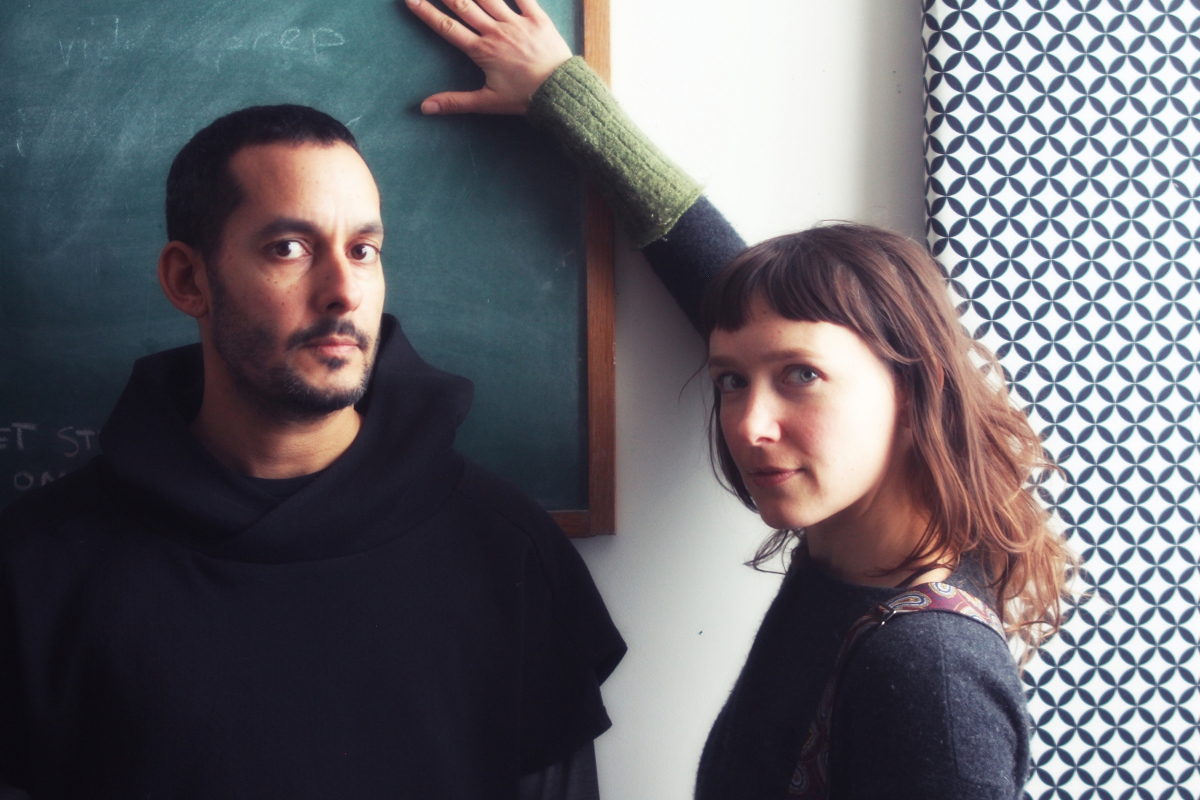 Beginn: 20:00
Einlaß: 19:00
Es ist Arone Dyers Stimme, die das Grammy prämierte Album "Sleep Well Beast" von The National eröffnet. Mit Bon Iver sang Ms. Dyer zudem im Late Night TV. Ihr musikalischer Partner Aron Sanchez hingegen erfindet und baut ungewöhnliche Instrumente. So hat er Midi-Pfeiffen aus Abflussrohren für die Blue Man Group oder sonderbare Chordsticks für die neoklassischen Seitensprünge von The National-Gitarrist Bryce Dessner im Repertoire. Hört man die beiden als Buke And Gase fällt es schwer zu glauben, nur ein Duo zu hören. Wohlige Dissonanzen, rau und vertrackt, ein rasantes Multitask-Erlebnis aus Eigenbauten, Effektpedalen und Pekussionsautomatismen.
Arone Dyer and Aron Sanchez improvise, organize, mix, master, release and perform genuine, contradictory, rhythmically dense, thoughtfully lyricized and melodically-driven sonic landscapes. Always accounting for self-sufficiency they aim to perform each sound live, utilizing all available limbs to manipulate their sonic space. They filter and tweak the self designed instruments referred to in their nom de plume through multiple effects while concurrently triggering home-crafted rhythmic bursts in time, and the flurry of action onstage has prompted many an observer to question who plays what and how in the deceivingly wide aural experience. The girl sings her heart out; medics will siren their arrival shortly after the final note to replace her throbbing meat-ball with scotch tape and pliers.
Along their journey as Buke (byūk) and Gase (gāce) they've toured the world and shared stages with Ahleuchatistas, Animal Collective, Battles, Death Grips, Deerhoof, Flying Lotus, How to Dress Well, Landlady, Laurie Anderson, Lou Reed, Mission of Burma, the National, Owen Pallett, Purity Ring, So Percussion, Swans, Tinariwen, Tomahawk, TuneYards, Tyondai Braxton, Reggie Watts, and Zs, among many others, proving to fit well in a diverse array of musical arenas.
Hardtickets gibt es in Jena in der Jenaer Bücherstube am Johannistor, im Radsport Ritzel in der Saalbahnhofstraße, in Weimar in der Brotklappe in der Trierer Straße sowie im Woodstock Recordstore in Erfurt. Online hilft TixforGigs weiter.
Eine Darbietung im Rahmen des Projekts ICEBERG.