ALLRED & BRODERICK
Violin, Double Bass, Grand Piano & 2 Voices create something raw & powerful.
Ticket

›
VVK 10 €

/

AK 14 €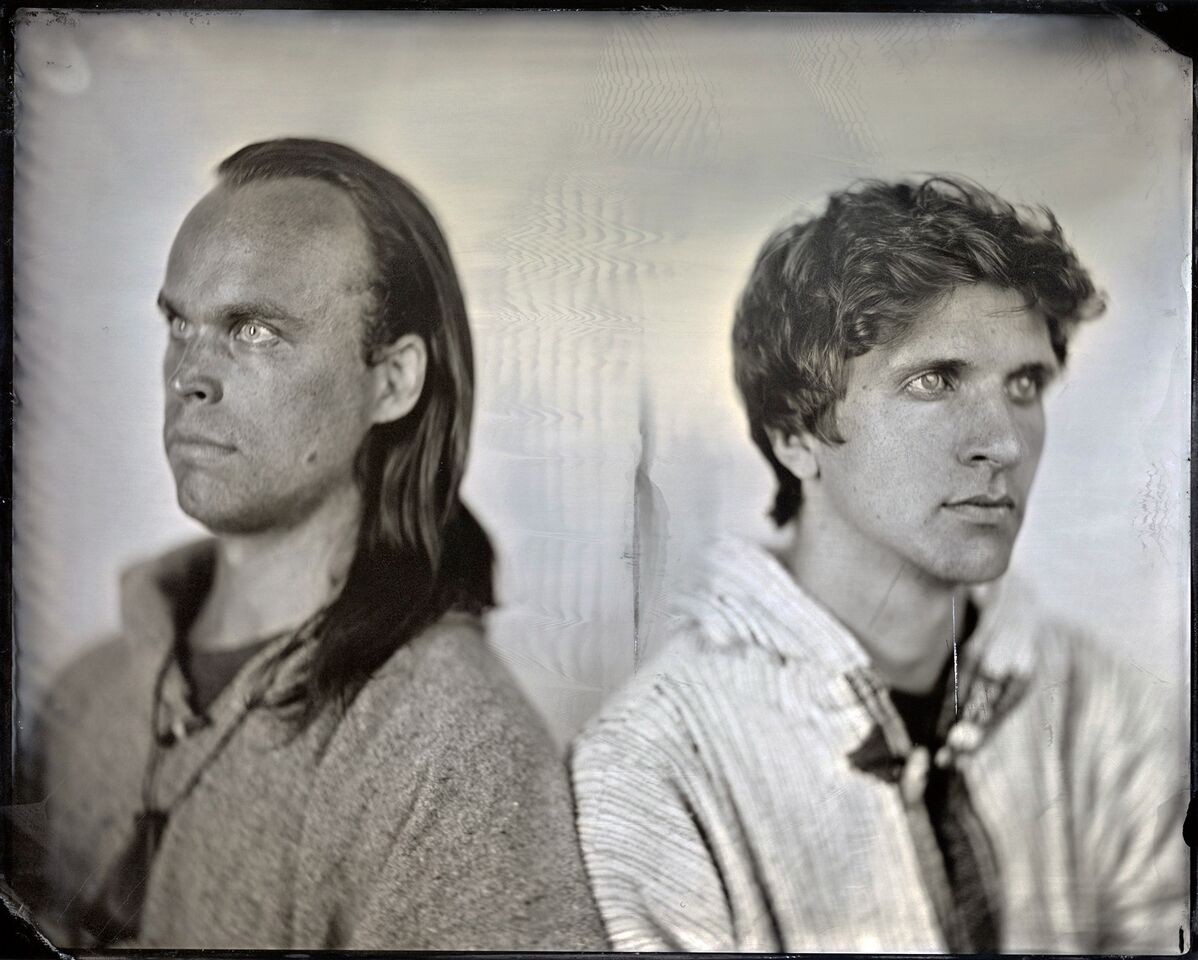 Beginn: 20:00
Einlaß: 19:00
Allred & Broderick ist das Projekt von Peter Broderick und seinem musikalischen Partner David Allred. Ihr Album "Find The Ways" wurde in aller Abgeschiedenheit an der Küste Oregons aufgenommen und ist Zeugnis eines bemerkenswerten Experimentes. Zu hören sind lediglich die Stimmen der beiden, unterstützt von Geige und Kontrabass. Kein Einsatz von Overdubs, keine Bearbeitung, der allseits geforderten Komplexität abschwörend, durch radikale Reduktion etwas Rohes und Ehrliches schaffend.
Allred & Broderick is a duo project between Oregon-born songwriter Peter Broderick and his musical partner David Allred.
Armed with nothing but their voices, a violin and an upright bass, Allred & Broderick began their journey to create an album as minimal as possible. Recorded in Peter's studio The Sparkle on the Oregon coast, the pair used this solitude to focus on creating something as raw and honest as possible, particularly in what some might deem unattainable during a time where complexity is sought most.
In a world full of noise and the anxieties of every day life, their debut album Find The Ways brings us together and reminds us to appreciate and confront the simple and fundamental facts of life, and that we as individuals will eventually find our way.
Hardtickets gibt es in Jena in der Jenaer Bücherstube am Johannistor, im Radsport Ritzel in der Saalbahnhofstraße, in Weimar in der Brotklappe in der Trierer Straße sowie im Woodstock Recordstore in Erfurt. Online hilft TixforGigs weiter.