Macie Stewart
Ticket

›
VVK 10,-

/

AK 13,-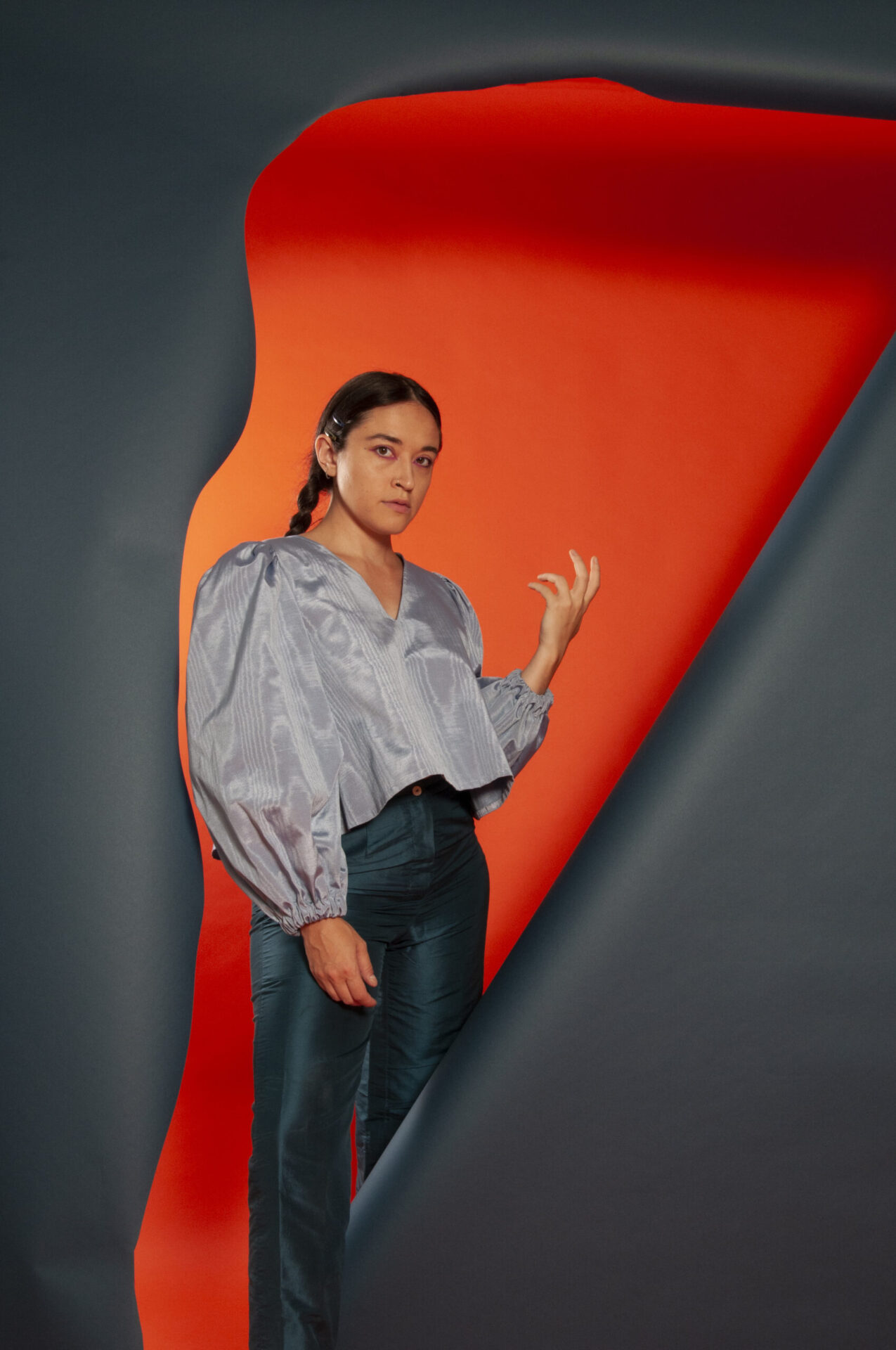 Beginn: 20:00
Einlaß: 19:00
"Mouth Full of Glass" is the debut album by Chicago singer, songwriter, composer, and multi-instrumentalist Macie Stewart (She/They). Their story is one of finding solace and strength in solitude, where lush arrangements search for the meaning of self, both within and without partnership. Exploring loneliness, as well as the growth and beauty blooming from it, Macie's inner meditations reassess their own relationships in a singular voice that could ring true to anyone.
"Life is a perpetual discovery of your own habits and perceptions," Macie explains. "This record is about digging into and embracing those less favourable parts of yourself in order to shed them. The hope is always to find the most authentic self while honouring who you once were, and who you could be."
https://maciestewart.bandcamp.com
Hardtickets – Jenaer Bücherstube am Johannistor
Online-Tickets – www.TixforGigs.com
Foto: Toutpartout
Eine Veranstaltung im Rahmen der Reihe "Musikalische Experimentierfelder", gefördert vom Musikfonds e.V. mit Projektmitteln der Beauftragten der Bundesregierung für Kultur und Medien.
An event as part of "Musikalische Experimentierfelder", funded by Musikfonds e.V. by means of the Federal Government Commissioner for Culture and the Media.