Hourloupe + ARANANAR
AK 10,-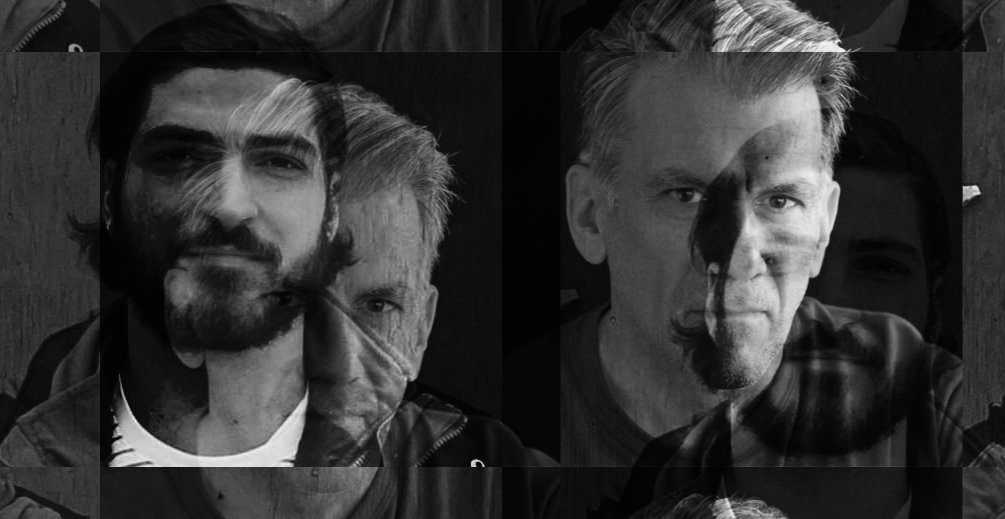 Beginn: 20:00
Einlaß: 19:00
Hourloupe is a collaboration between writer, musician, and artist Frank Menchaca and Anar Badalov (New Dog, ex-Metal Hearts and Travels), named after a 12-year art project by Jean Dubuffet. Hourloupe is coming to Europe from the United States for the first time to support a triptych of projects that explore time, reality, and the natural world. A warm and strangely emotional live performance that pairs shadowy spoken word with arrangements of moody synths and pianos, electric guitars, jolts of electronics, and bubbling percussion, all played over a specially commissioned original film. For fans of Coil, Nick Cave, Laurie Anderson, or Arthur Russell, as well as readers of Pynchon, Borges, and Thoreau.
https://hourloupe.bandcamp.com
ARANANAR is the duo Adam "Aran" Nenadál and Anar Badalov — based in Prague, CZ and rural Colorado, USA, respectively. ARANANAR's music has been described as dusky, spartan, icy, and mysterious. The songs conjure the atmospheric gloom of more recent Nick Cave, the nimble bass lines of Young Marble Giants, the visceral electronics of Suicide, and the poetry of the great Czech Romantic poet Karel Hynek Mácha. Gauzy textures hang over propulsive acoustic bass lines and delicate piano melodies. Above it all, in a rich baritone delivered somewhere between a soft whisper and spoken word, Nenadál offers imagistic meditations, sung in Czech, on ancient constellations, apocalyptic typhoons, empty rooms, nomadic cowboys, and villages frozen in time. Ddes and laments to the borderlands of the Czech Republic, shrouded in mythology and symbolism.
Ausschließlich Abendkasse – 10 €
Eine Veranstaltung im Rahmen der Reihe "Musikalische Experimentierfelder", gefördert vom Musikfonds e.V. mit Projektmitteln der Beauftragten der Bundesregierung für Kultur und Medien.
An event as part of "Musikalische Experimentierfelder", funded by Musikfonds e.V. by means of the Federal Government Commissioner for Culture and the Media.