John Southworth
Special Guest "Vindicatrix"
Ticket

›
VVK 10 €

/

AK 14 €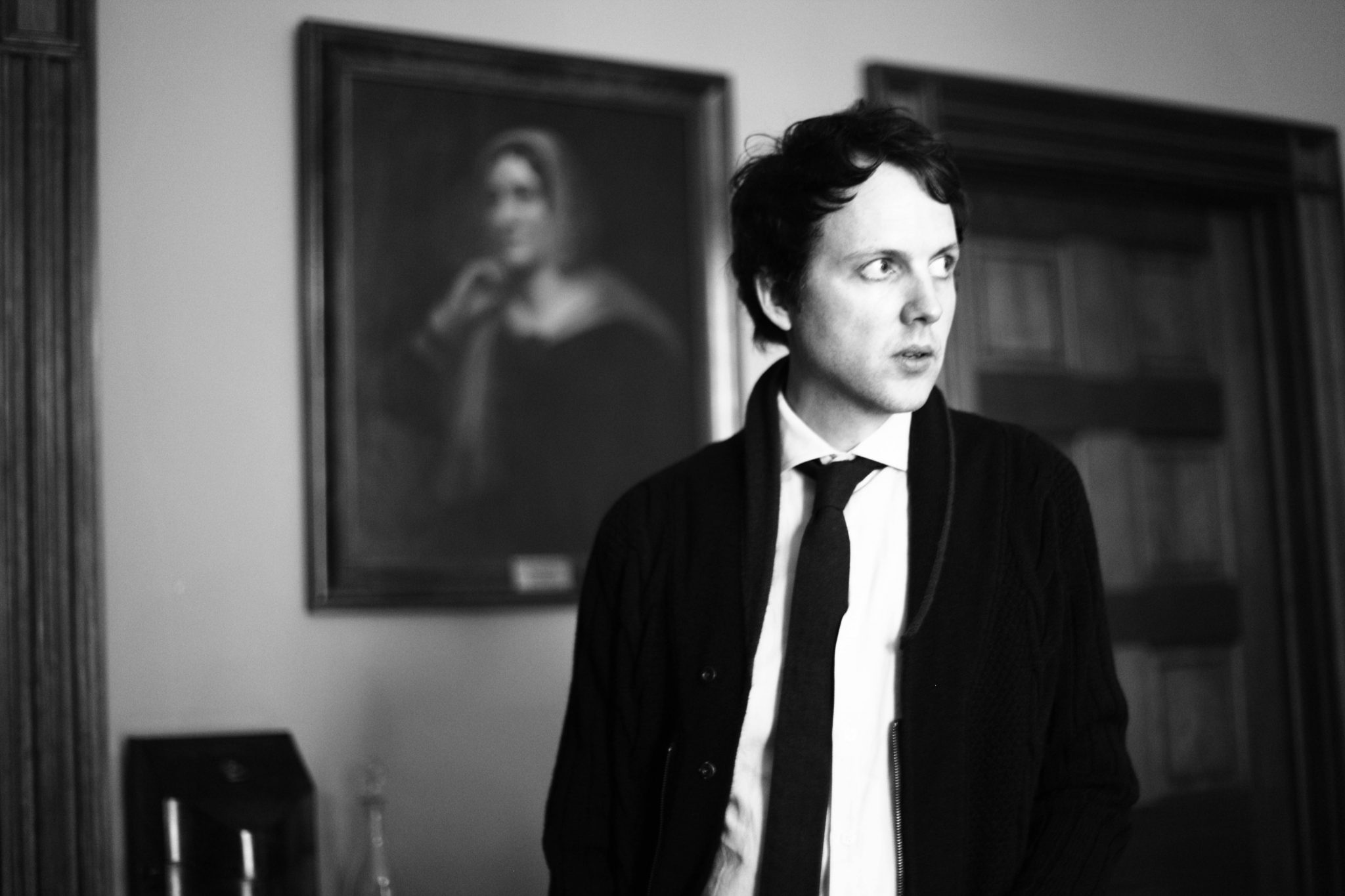 Beginn: 17:30
Einlaß: 16:30
Ehre, wem Ehre gebührt. Der deutsche Rolling Stone kürte John Southworths Album "Niagara" seinerzeit zu seinem Album des Jahres. Mit kleiner Besetzung erschafft Southworth eine traumwandlerisch schwebende, diffus mitternächtliche Stimmung. Dazu singt der Songwriter mit einer Stimme, die sich nicht entscheiden will, ob sie croont oder raspelt, singt oder flüstert. Leonard Cohen, Randy Newman, Tim Buckley oder Tom Waits sind passende Referenzen für diese Musik, der man als Farbe wohl Dunkelblau und als Getränk einen guten, schweren Rotwein zuordnen würde.
With Small Town Water Tower (out now on Tin Angel Records) mercurial singer-songwriter John Southworth has countered Niagara's much-lauded melancholia with a revitalizing, eerily deceptive pop album. Fully embracing modern 21st century recording techniques, Southworth has transformed his uniquely antiquated style, somehow bridging the vast, impenetrable gulf between Tame Impala and Burt Bacharach to forge a new fluid and cohesive stamp – part future shock, part ghost – at once strangely contemporary and anachronistic.
Merging disparate sources has consistently been a signature of the UK-born, Canadian-raised songwriter. Now, combined with a lyrical view equal parts surreal and realist, this singular trademark glows irrepressibly. "I'm not sure exactly what it is I've made," says John, "some kind of conversation between the new and old world I hope." Expressing an unsettled, dreamlike vision of lives in crisis, amidst species and eras fast disappearing, Small Town Water Tower (his 10th full-length, produced by Derek Hoffman) sounds like nothing in Southworth's previous canon, nor in the current pop-sphere – a dizzying, cinematic and brilliantly crafted event.
The American and Canadian double-sided Niagara (Tin Angel) was Southworth's most successful release to date, earning exceptional praise – including Album of the Year 2014 honors by Rolling Stone Germany and Canada's National Post – while firmly establishing his reputation as a singer-songwriter of rare ability. Since his orchestral-pop debut Mars Pennsylvania (1998 Bar None), he has recorded a succession of uncompromising, genre-defying records, including most recently SPIRITUAL WAR Cassette Tape (2011 – recorded on a SONY Cassette corder), Failed Jingles for Bank of America and Other U.S Corporations (2012 featuring actual unused jingles) and the psychedelic cabaret-operetta, Easterween (2012). His songs have been written for and/or covered by Canadian artists Buck 65, Sarah Slean, Martin Tielli, Hawksley Workman, Veda Hille, Jully Black and THOMAS.
Southworth's first "children's" book Daydreams for Night was published last year in Japan; a former film student, he makes his own videos as well as for others.