Aidan Baker Trio
Ticket

›
VVK 10,-

/

AK 14,-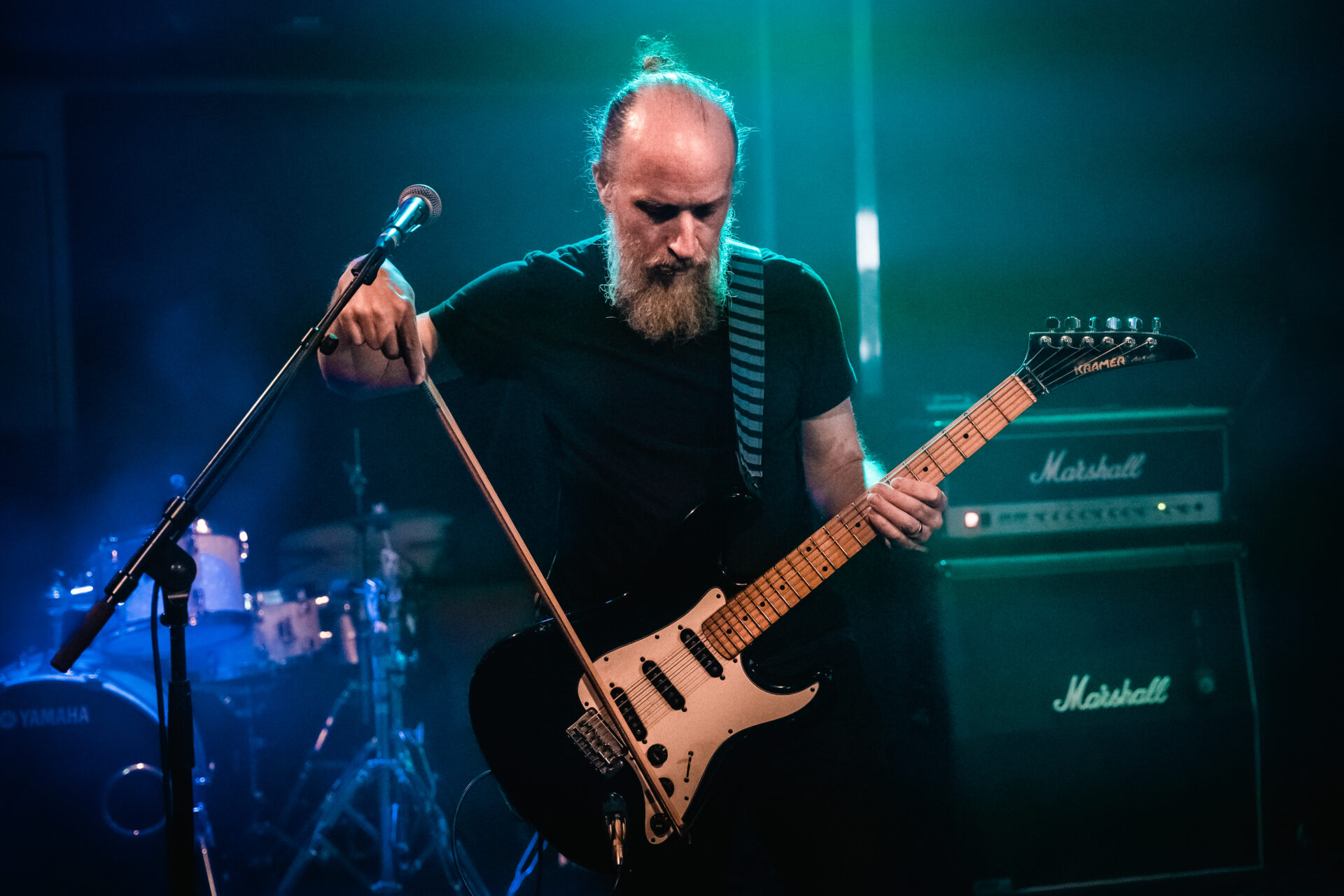 Beginn: 20:00
Einlaß: 19:00
AIDAN BAKER ist ein kanadischer Musiker, der derzeit in Berlin lebt. Er macht gitarrenbasierte Musik, die von Ambient/Experimental über Post-Rock bis hin zu Drone-Jazz reicht – sowohl solo als auch mit verschiedenen Gruppen, vor allem mit dem Duo Nadja. Zur Unterstützung seines kommenden Albums mit minimalistischen Slowcore-Tunes auf dem Improved Sequence-Label wird er von Tristen Bakker am Bass und Angela Muñoz Martínez am Schlagzeug begleitet.
Tristen macht Noise / Soft Noise / Prog / Not Prog / Ambient / Punk Musik in Berlin. Angela ist eine Musikerin und Performerin aus Sevilla, Spanien. Sie spielt mit mehreren Gruppen in Berlin, darunter Nunofyrbeeswax und (auch mit Aidan) Hypnodrone Ensemble, und ist stark von ihrem Hintergrund als Tänzerin beeinflusst.
Aidan Baker is a classically-trained multi-instrumentalist using the electric guitar as his primary instrument. Using prepared and alternate methods of playing the guitar, along with various electronic effects, Baker creates music which generally falls within the ambient/experimental genre but draws on influences from rock, electronic, classical, and jazz. A highly prolific artist, Baker has released numerous recorded works, both solo and with various group projects, on such independent labels as Gizeh Records, Pleasence Records, Important Records, Alien8 Recordings, and his own imprint, Broken Spine Productions. Baker is also the author of several books of poetry. A regular live performer, Baker has toured extensively around the world, including appearances at such international festivals as FIMAV, SXSW, Incubate, Unsound, and Mutek, among others. Originally from Toronto, Canada, Baker currently resides in Berlin, Germany.